Innlawn Farms Robot Dairy Barn Open House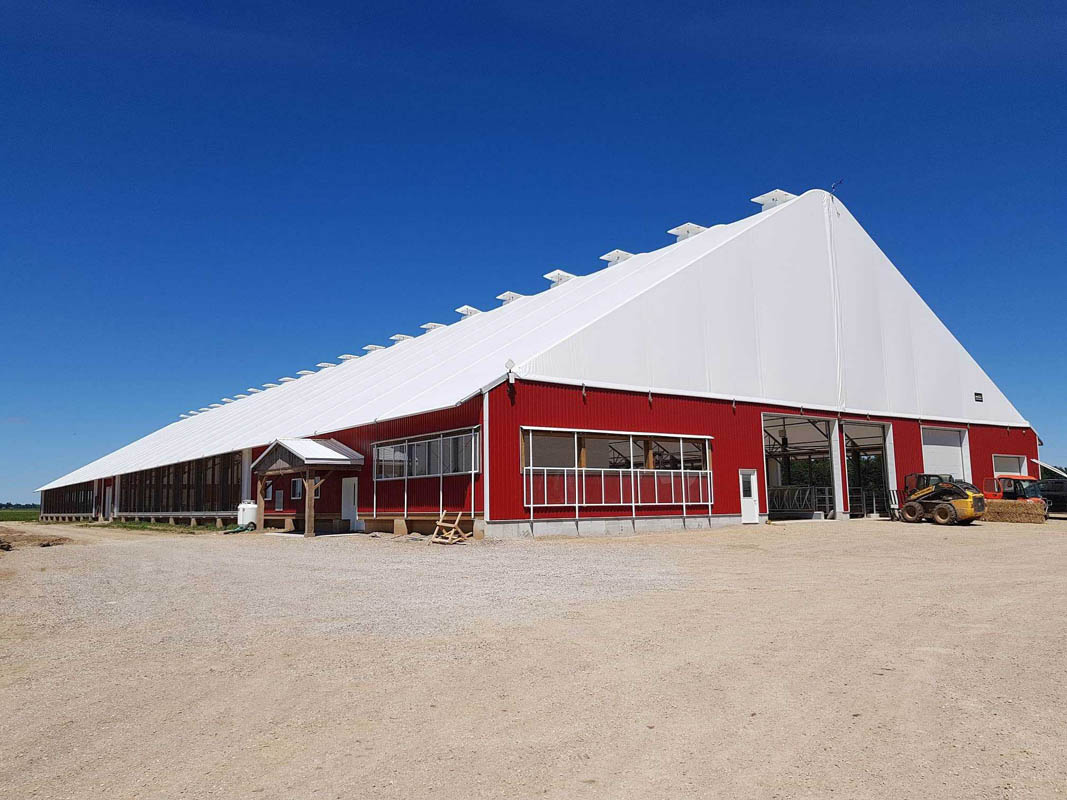 Friday, October 19
10:00 am to 3:00 pm
376886 Line 37, Embro, ON Canada
Join us for the McCorquodale's/Innlawn Farms open house! Stop by and tour this amazing 120′ x 378′ Britespan robot dairy barn, equipped with a 3 foot eave, Farmor ventilation, two GEA Monobox Robots, GEA FRone Feed Pusher, alley scrapers, stabling, and more! Refreshments will be served.
Barn features:
All cattle under one roof
Compost pack
8 HVLS overhead fans
Large office/viewing area
2 GEA Monobox Robots
Free flow traffic with post sort gates
GEA FRone Feed Pusher
CowCleanerDuo Cow brushes
Used Mueller 2000 gal cooler
Take the virtual tour!