Globe and Mail's 2023 Ranking of Canada's Fastest-Growing Companies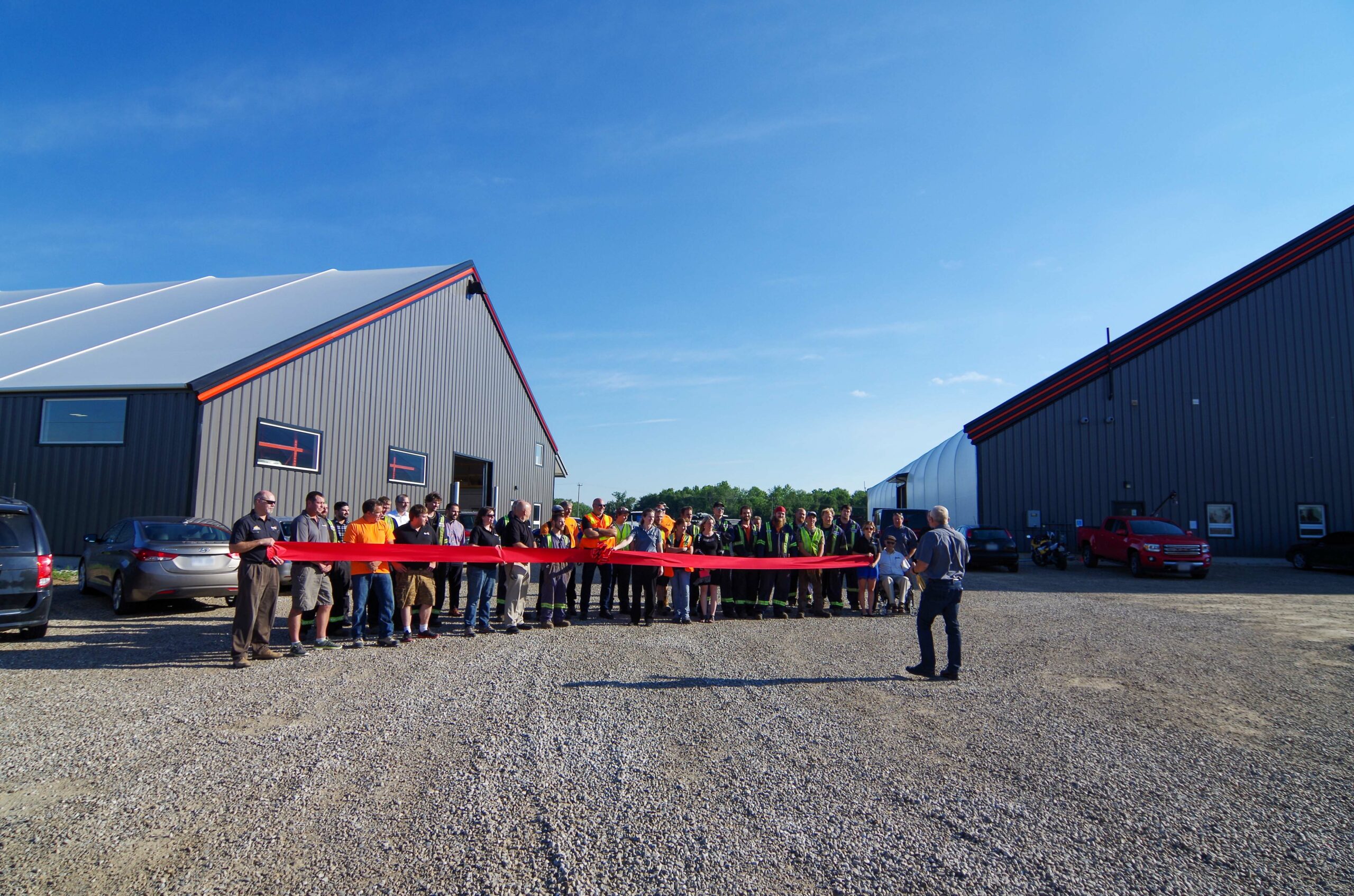 Britespan Earns a Spot for the Third Time on Globe and Mail's 2023 Ranking of Canada's Fastest-Growing Companies
Britespan Building Systems Inc. continues to showcase its impressive growth trajectory by securing a spot on the Globe and Mail's 2023 Report on Business ranking of Canada's Top Growing Companies. The company's inclusion on this prestigious list underscores its steadfast dedication to excellence and innovation.
Britespan's feature on the list reflects our dedication, strategic business practices, and visionary approach to sustainable fabric-building solutions. Our journey has always been about pushing the boundaries of what's possible in the fabric-building industry, and as we continue to grow and evolve, we are fueled by the opportunities that lie ahead.
Canada's Top Growing Companies ranking seeks to shine a light on the most innovative and impactful companies in the nation. The recognition celebrates the remarkable achievements of companies in various sectors, underscoring their contributions to the Canadian economy and their respective industries.
"This year's Report on Business magazine's list of Top Growing Companies shows how innovative ideas always rise to the top, perhaps even more so in times of uncertainty," says Andrew Saunders, CEO of The Globe and Mail. "The Globe and Mail congratulates this year's winners for meeting and surpassing those economic challenges."
Britespan has consistently pushed the envelope, offering a diverse range of fabric-building solutions tailored to the unique needs of its clientele. Its commitment to quality, sustainability, and innovative design has positioned us as a leader in the industry.
"As always, we recognize and appreciate the dedication and amazing work of our employees in every department and facility, as well as our authorized dealers and strategic suppliers. Our continued success and growth would not be possible without the team-oriented culture and long-term partnerships that we foster here at Britespan," says John MacDonald, President of Britespan.
The Globe and Mail has unveiled the full list of winners for 2023, celebrating the companies that have shown exceptional growth and entrepreneurial spirit. This year's ranking not only celebrates the success of the companies but serves as a beacon of inspiration for emerging businesses.
As we reflect on this significant milestone, we extend our gratitude to our dedicated team, partners, and clients who have played a pivotal role in our journey so far. The road ahead is brimming with possibilities, and at Britespan, we're geared up to embrace them all.
For over 25 years, Britespan Building Systems has been the go-to choice for businesses seeking to safeguard their most valuable assets and access top-tier pre-engineered fabric structures across various industries, including agriculture, commercial, and municipalities. Our unwavering commitment to quality is evident as we design, engineer, and manufacture each product line in-house.
Our Mission is to design, innovate, engineer, manufacture and deliver high-quality fabric structures that protect our customers' most valuable assets, meeting their operational and storage needs across the globe.