How Much Does a Fabric Building Cost Anyway?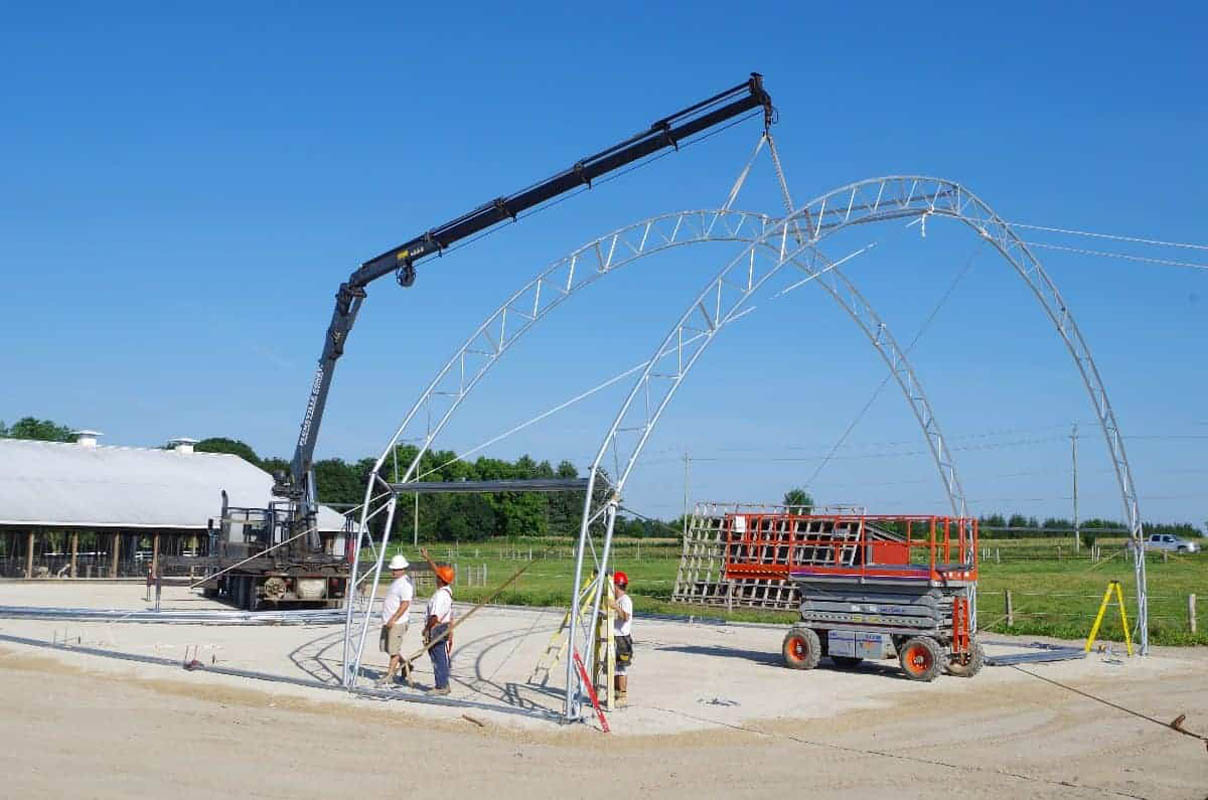 Across North America, thousands of fabric buildings are constructed every year. Building uses vary from barns to commercial warehousing, municipal salt and sand storage, and even sports and event centers.
Like a lot of people, you're wondering how much a fabric building costs. At Britespan, we are regularly asked, "can you tell me about fabric building prices?" A great question! However, there are a number of variables that determine the final price of a fabric building. 
Why the "type" of fabric building matters
There are actually a number of different fabric building types out there. Some being the "off the shelf" tarp building you can buy at your local hardware store or building supplies store. These buildings are typically used for residential purposes, for things like carports, garages, and sheds.

There are fabric buildings that are on the larger scale for bigger operations that are also considered an "out of the box" building solution. Re-sellers and manufacturers will often carry a standard product line of building styles and sizes. No matter what the building is being used for, or where the building will be erected, the same building can be sold.
Neither of these fabric building types is engineered. They are "designed".
Why is that important? First, "off the shelf" or "out of the box" fabric buildings are not designed or built to meet local site-specific building codes, including environmental loads like snow, wind, or rain. That means the designed building you purchase could experience a failure when trying to withstand your local weather.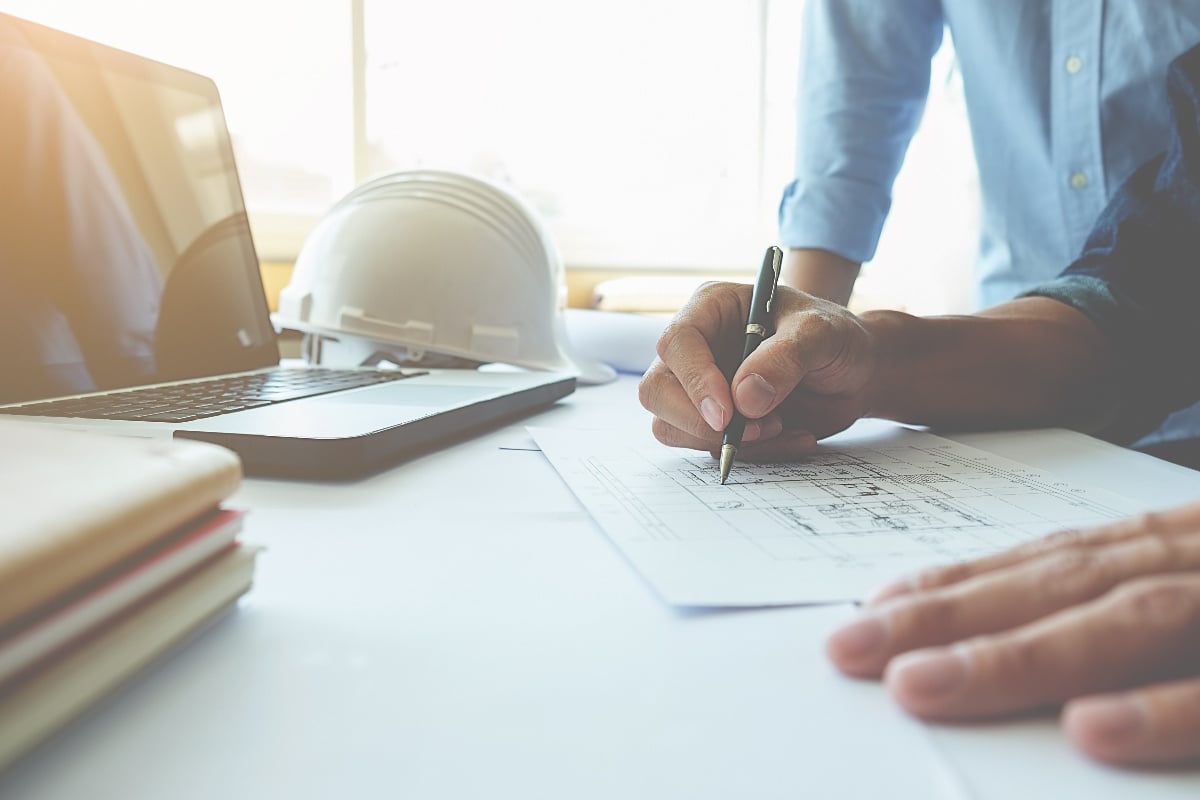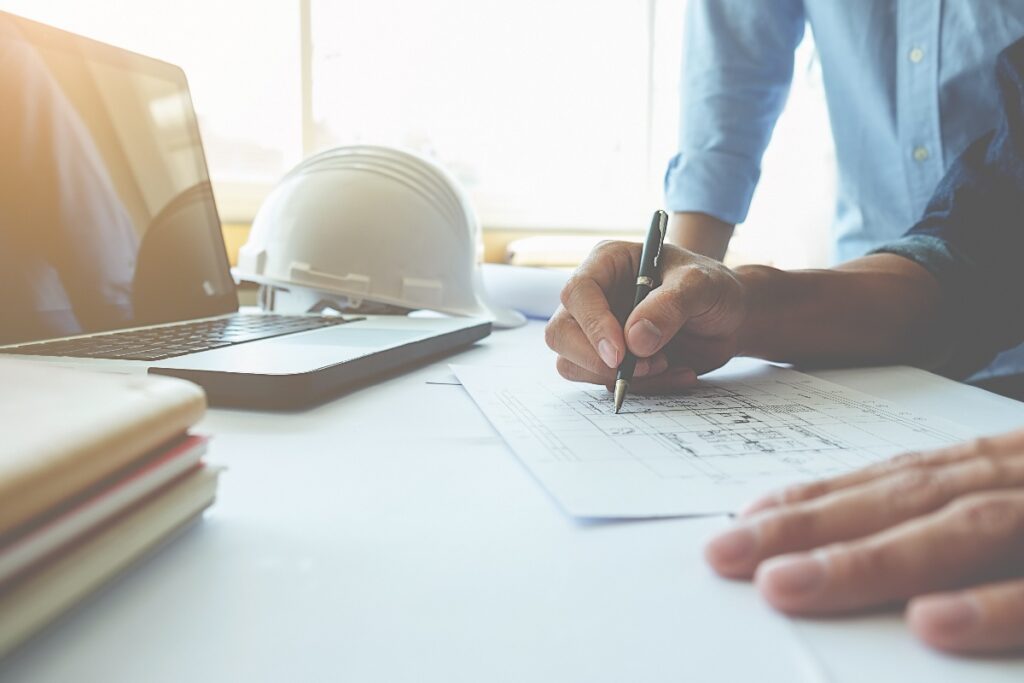 Second, these types of fabric buildings are not designed or built to meet building-specific occupancy. Whether you are storing equipment or sheltering livestock, they are valuable assets and investments that are important to you. A building failure could mean loss or damage to your business.
And third, these types of structures are not insurable. So if anything ever happens to the building or the contents/animals/people inside the building, there is no available insurance coverage to protect you. Now that is scary…
Then there are engineered fabric buildings.

Engineered fabric buildings are engineered and designed uniquely to each building site, and the local building codes and weather conditions.
Put plainly, site-specific engineering is achieved by calculating the number of trusses a building needs to meet the local building codes.
That will vary, of course, depending on the width and length of a building, the depth of the steel trusses, and the occupancy.
So, what does an engineered fabric building cost?
Several factors contribute to the final cost of fabric buildings.
Consider that in addition to the building width and length, the finishes and accessories you choose will also determine your final fabric building cost, including end and side wall finishes, doors, foundation types, and interior additions like HVAC. plumbing and electrical. 
If your equipment, products, materials, or animals are important to you, and the engineered building is not an expense, it is an investment.

An engineered building will cost a little more than a designed one, but it will give you peace of mind that your building is SAFE, secure, and strong. If you ask us, that peace of mind is priceless.

Your building is a major investment, and you take it seriously; so do we. Speak with your local fabric building expert to learn more about the right building solution for your business or operations.
Learn more about engineered fabric buildings
Let us help you find a solution